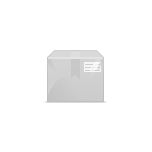 MTZ-1025 Air Conditioner Set
SKU:
03KONDITSIONEER1025
Unit:
kmpl
Qty:
Out of Stock
All prices are valid when placing order online.

NB! Due to current unstable international situation prices for products currently out of stock might increase!.

Konditsioneeri radiaator paigaldatakse õliradiaatori asemele. Õliradiaatori asemel tuleb paigaldada soojusvaheti õlifiltri korpusele. Samuti tuleb vahetada veepumba toru. Huvi korral küsige vajaminevate toodete kohta lisaks.
KOMPLEKT EI SISALDA KÜLMAAINET!