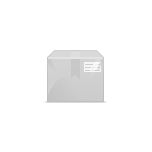 MTZ-82 Hydraulic Steering Set 100C50 (4WD) new type, Chinease
SKU:
03100C50UTCN
Unit:
kmpl
Qty:
In Stock
All prices are valid when placing order online.

NB! Due to current unstable international situation prices for products currently out of stock might increase!.

Sisaldab hiina dosaatorpumpa, hiina roolisilindrit ning hiina dosaatorpumba võlli.
Hüdrosilindri kronstein uue tüübi esisilla korpusele (72-2301055).